Parental Note: This post contains extreme childishness not at
all
appropriate for children.
He blinded me with...science.
Who's up for a snowball fight?
(I can't tell if the middle guy is volunteering or flipping me off.)
A pink bowling pin + a pair of bowling balls = everyone's mind in the gutter.
The Force is strong with this one.
Who needs third base?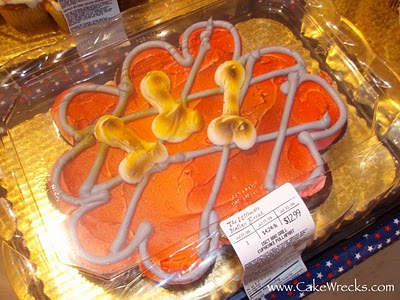 Gee, these bones look a little dry. Do you suppose the grill chef is a master baster?
Carrie, Meg N., Tracy, Melanie V., Carrie G., & Amy L., I hear it relieves tension.

Grilling. I'm talking about

grilling.